Colours & finishes
Finalising a design...
Whatever your colour scheme, theme or budget.. there will be a perfect combination for you..
When you've chosen an invitation style, I will help you refine which exact shades/colours to opt for before or after an order is placed with samples and swatches sent to you where required. You'd be amazed how different a design can look in an alternative colour, font and embellishment...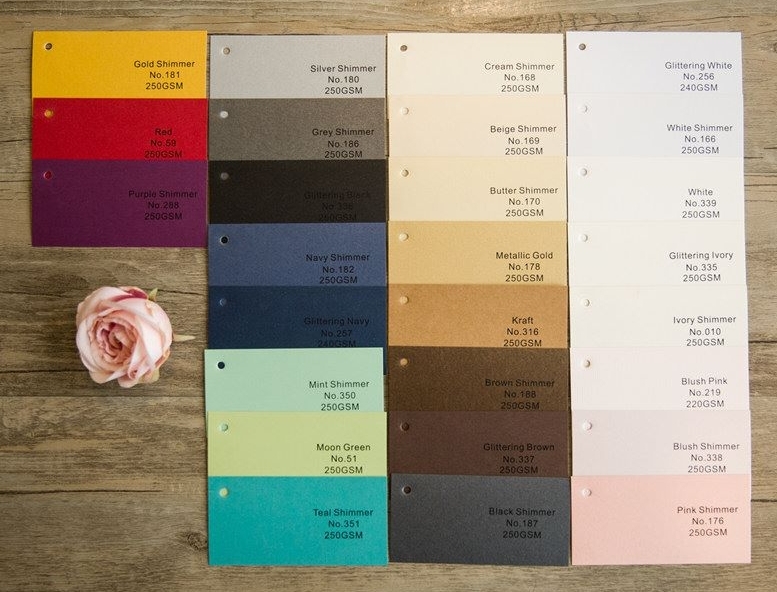 Laser cut invitations are available in these colours above.. The inserts for them however are available in pretty much any colour..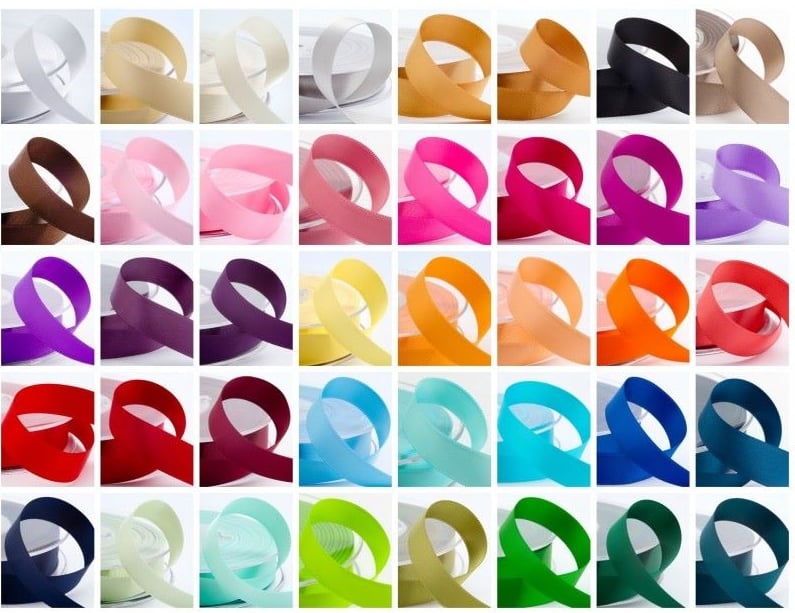 I can just about source any ribbon colour. This is one of my favourite ranges of double sided satin ribbon.
Pocket folds, gate folds, 7x5's, and all other wedding stuff accessories (table plans, order of service, tags, etc) are made from this wholesaler range of card.. literally tonnes of shades, finishes and textures to choose from!