Having studied and worked in art and design for almost 20 years, I have experience in fine art, illustration, graphic design, crafting and stationery design. I have a keen eye for detail, a perfectionist approach to all my work and an uncontrollable need to please everyone.
I specialise in wedding invitations, stationery and matching items..
After making stuff for my own wedding in 2011, I started getting requests and orders from friends and family. 300+ customers later I've worked with Brides and Grooms all over the UK and Europe. As well as invitations I also offer a variety of wedding stuff extras for on your special day, and indeed for after.
Whether it's high end luxury you're after or simple budget invitations, I can help. Big or small orders are all welcome. Take a peek through my online shop as a starting point, or simply get in touch with a collection of your own ideas. Nearly all my customers tweak an existing design to incorporate a different pattern or colour scheme. Changing fonts, embellishments and graphics are all part of the service, so if you see something you like but would like to make alterations to suit the theme just ask!
I LOVE weddings. I love helping Brides and Grooms to be. Having worked with so many now, I know I can offer helpful advice along the way and also advise on what info you need to include in your invitations, step by step. Let me take the stress out of your invitations!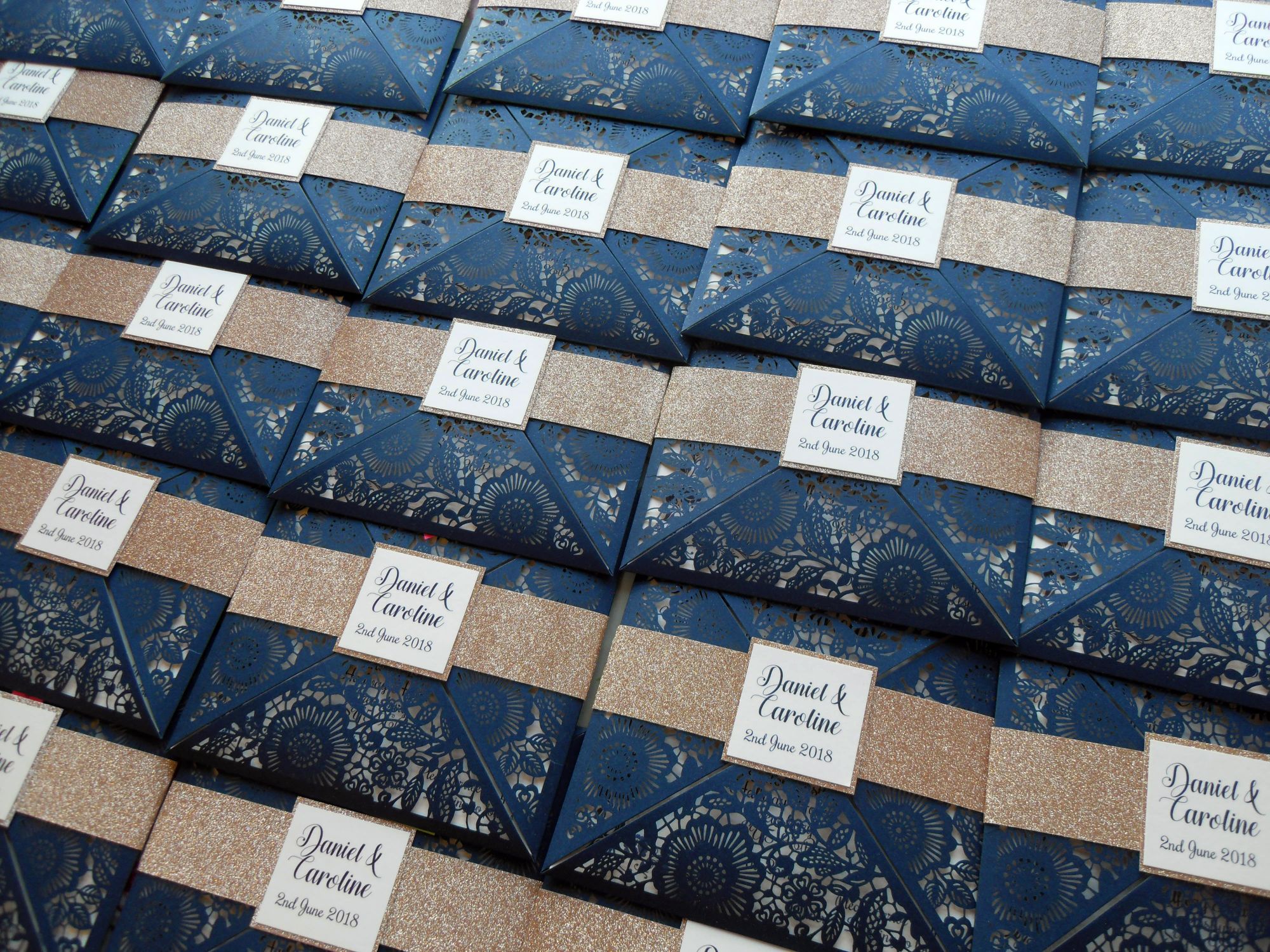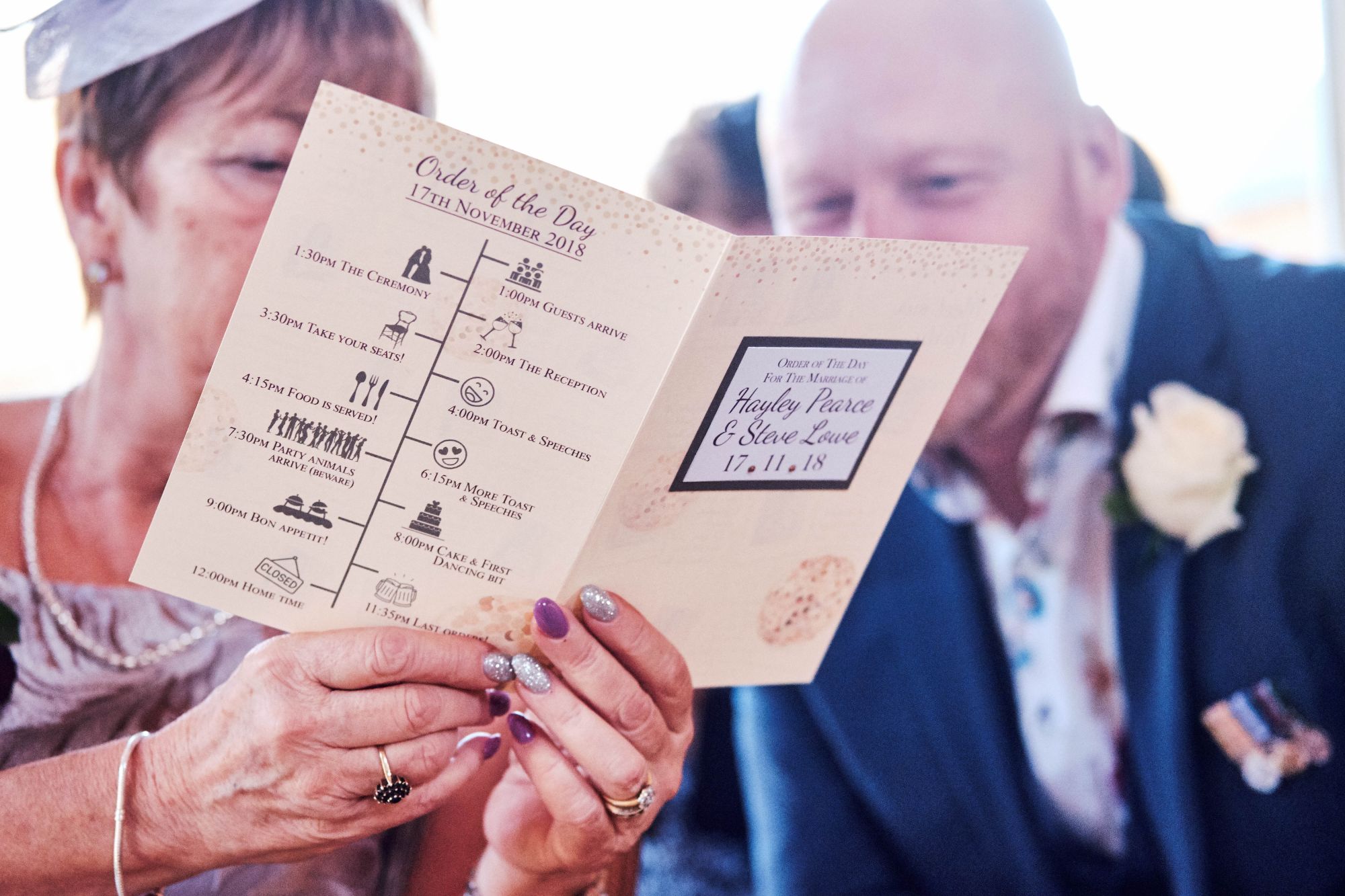 Complete stationery service
If you need the full works, I can help with other wedding day items too. Take a peek in my shop for inspiration or get in touch for more information or if you need something more bespoke. Chances are I can make it!
Whether you're opting for a popular trend or having a themed wedding and need something a bit different, I can help.. from themed invitations to bespoke signs and props. I'm super creative and will turn my hands to almost anything! Get in touch with your ideas or browse my shop for inspiration.